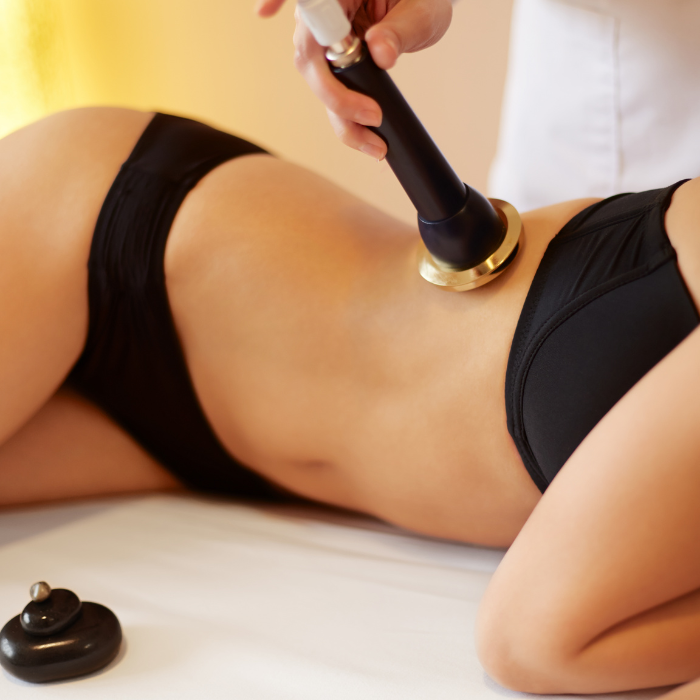 BODY CONTOURING
Introducing our revolutionary body contouring service, designed to help you achieve the sculpted physique you've always desired. Whether you're looking to eliminate stubborn fat, tighten loose skin, or enhance your natural curves, our expertly crafted treatments are tailored to meet your unique body goals.
BOOK A FREE CONSULTATION
BODY CONTOURING SERVICE
Our team of highly trained professionals utilizes cutting-edge technology and advanced techniques to provide you with safe, non-invasive or minimally invasive procedures that deliver remarkable results. Say goodbye to unwanted bulges and hello to a more confident, contoured you.
With our body contouring service, you can expect a personalized consultation where we thoroughly assess your problem areas and develop a customized treatment plan that addresses your specific needs. We understand that every body is different, and our approach is tailored to ensure optimal outcomes for each individual.
BODY CONTOURING FAQS
What is ultrasound cavitation?

Ultrasound cavitation is the use of ultrasound technology to breakdown fat cells below the skin. It is a non-surgical method of reducing cellulite and localized fat. Cavitation machines come in 30k, 40k, 80k, but what does these numbers mean? They refer to how strong the machine operates by cycles per second meaning 40k operates in forty thousand cycles per second, threating your fat cells at that rhythm. The client does experience an inner ringing in the ear.

A cavitation device uses ultrasound and RF (Radio Frequency) technology to break down fat cells in your body. Basically, heat and sound waves are used,; they penetrate your skin and then break down the stubborn fat, convert it into small pieces, and then convert it into a liquid substance that then leaves your body mainly through your lymphatic system or your urinary tract.
Where in the body can treatment be done?

The abdomen, waist, back, thighs, hips and upper arms.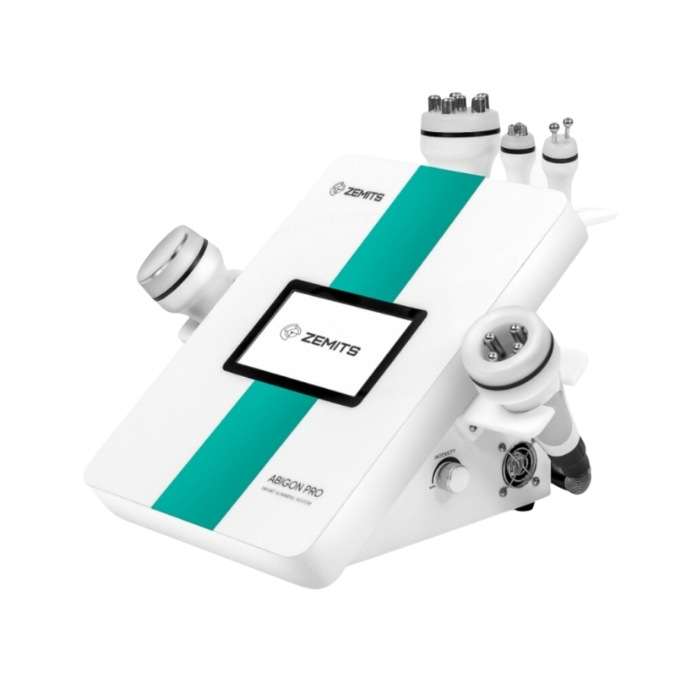 The Zemits Abigon Pro
The Zemits Abigon Pro is the latest, most advanced 5-in-1 Comprehensive Body Sculpting System. With Zemits Abigon Pro we can help ALL of our clients achieve their personal slimming goals. The Abigon PRO combines the most proven effective technologies for body contouring and face rejuvenation
Ultrasonic Cavitation 30K-40K
Unique Vacuum EndoRF
Six-Polar Body RF
Tri-Polar Face RF
Bi-Polar Eye RF
Introducing the Zemits Abigon Pro
BEFORE AND AFTER
Before

After

Before

After
BENEFITS OF BODY CONTOURING
NON-INVASIVE

The greatest benefit to this form of fat-reduction (other than looking good) is its non-invasive method of reducing fat deposits. Unlike traditional liposuction fat-removal, body contouring uses radio frequencies, as explained above, rather than using a scalpel to reduce fat deposits. And although this method is non-invasive, the technology used is still able to target those specific trouble areas.

NO RECOVERY TIME

Since body contouring is not surgical, there is no recovery waiting time. The day you come in for our fantastic body contouring treatment, you will leave that same day fully healed and with noticeable results. Body contouring is a simple walk-in/walk-out procedure that leaves you with lasting results.

EXTRA BENEFITS

Not only does body contouring help to reduce fat deposits, it also provides a surplus of other benefits. The technology used will reduce fat deposits, but it will also reduce the appearance of cellulite, stretch marks and wrinkles—and all without surgery!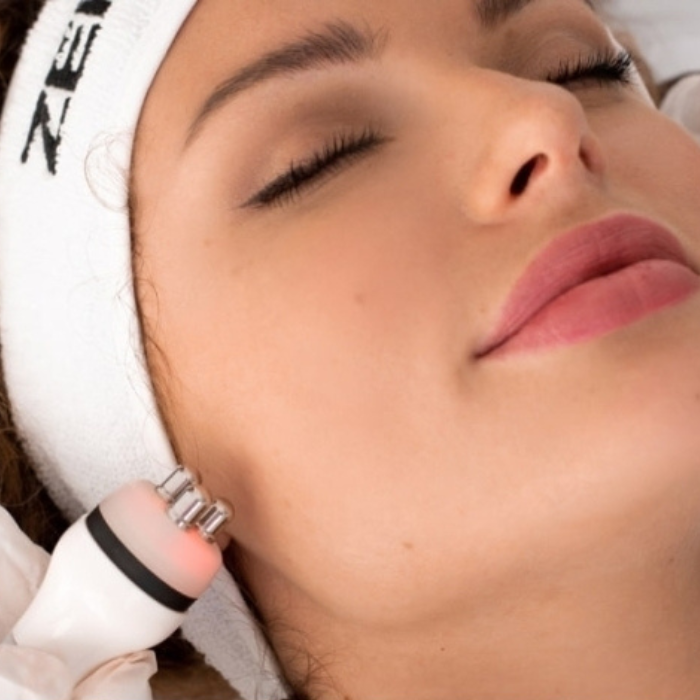 FACIAL
This unique aesthetic platform is also a perfect tool for facial skin rejuvenation treatments. With Bipolar and Tripolar Zemits RF handpieces combined with a built-in Red LED you can address:
Fine lines and wrinkles
Saggy skin on neck and decollete
Decreased skin elasticity
Post acne and aging pigmentation
Dark circles and puffiness around eyes
Hooded Brows
Loose jawline area
Signs of aging on hands 
BODY
How is the combination of Cavitation, RF, IR, and Vacuum Beneficial? The unique Zemits Abigon Pro introduces the synergistic combination of technologies to targeted areas of the most concern with several benefits including:
Slimming
Body contouring

Anti-cellulite

Local fat reduction

Skin firming and lifting

Depuffing and volume reduction

Improvement of skin tone and elasticity

Healthy skin glow

Tightened and toned skin
PREPARING FOR THE APPOINTMENT
We love nothing more than to give you the most amazing results possible. To be able to do that we need to work together and make sure you are ready for your appointment. Just like an artist needs a blank canvas to begin an art piece, our ARTISTS ask you to follow the restrictions below to ensure your skin is in the best possible condition, so they can create a masterpiece for you in the most optimal conditions so read carefully
Next Steps
After an Abigon Treatment your skin needs to be protected of sunburn/sun damage.


You should avoid excessive sun exposure and use a minimum of SPF 40 sunscreen.
Drink plenty of water to keep your body and skin hydrated. 
CONTRAINDICATIONS:
If any applies on contraindications or minor list, please reach out to discuss further.  It does not automatically disqualify you from the service.
• Pregnant or breastfeeding
• Metallic implants such as pins, prostheses, or pacemakers
• Intrauterine device (no work on abdomen)
• Epilepsy
• Cancer at any time and in any form
• Blood disorders
• Internal heat in the body (ex: fever or acute inflammation)


• Heart disease
• Kidney and liver disease
• Severe high blood pressure or circulation problems
• Deep vein thrombosis, varicose veins
• Hemorrhagic disease, trauma, vascular rupture
• Inflammation of the veins, phlebitis
• Current treatment with anticoagulants, anti-inflammatories, or antibiotics

• Long-term steroid use
• Infections
• Internal bleeding (ex: bleeding from ulcers)
• Autoimmune diseases
• Red, dry, and itchy skin rashes
• Transmissible diseases
• Time of menstruation
• Under 18
MINOR CONTRAINDICATIONS
Current or history of skin cancer or pre-malignant moles– In order to avoid and prevent any further irritation to these conditions treatment of body areas with these conditions should not be performed.
We recommend you talk with your physician before committing to any treatments.

Any active skin conditions– It is best to schedule treatment when any skin conditions in treatment areas such as sores, psoriasis, eczema, herpes and rashes are no longer active to avoid and prevent any further irritation of skin.
Proceed with caution and avoid affected areas:
• Eye Infections (ex: Conjunctivitis, Styes/Hordeola, Cysts)
• Skin Disorders (ex: Active Acne, Seborrheic Dermatitis, Herpes Simplex (cold sores)
• Eczema
• Psoriasis

Vacuum Application Contraindications: 
Diabetes– the body's inability or lowered ability to regulate blood sugar and fat levels can significantly hinder the proper removal of fat cell contents from the lymphatic system, thus lowering the overall effectiveness of the treatments.

Thyroid problems– thyroid regulates overall metabolism of the body, thus it can deter the proper disposal of fat contents from the body, and hence also lower the overall effectiveness of the treatments

Infection in the urinary system i.e. kidneys, bladder and urethra
Crohn's Disease 
Hyperthyroidism  
Deep Venous Thrombosis  
Lymphedema 
PLEASE NOTE:
Alcohol and Caffeine– These substances will slow down lymphatic drainage of fatty acids and toxins. For best results, please try to avoid or reduce your intake of products that contain them during the course of treatment.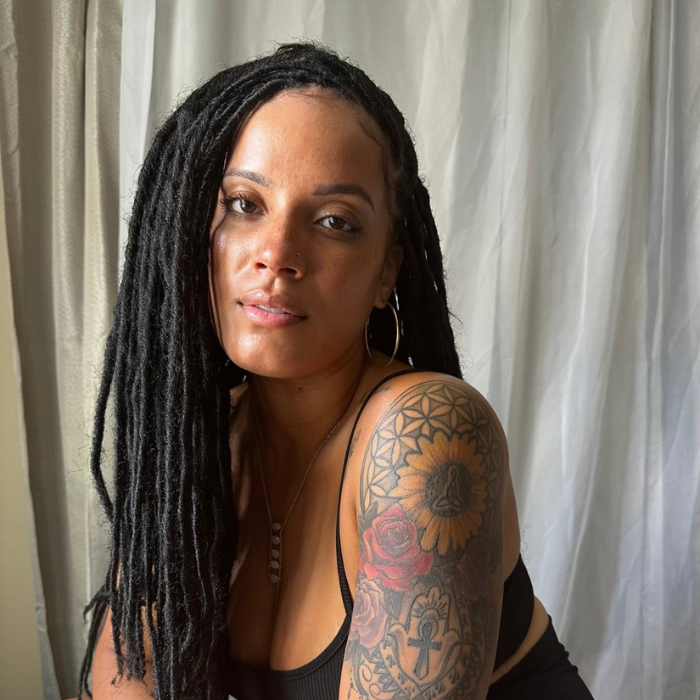 MEET MERCEDES
Meet Mercedes, our Body Sculpting Provider and licensed esthetician passionate about empowering individuals to embrace their natural beauty. With years of experience as a successful skincare business owner and dedication to fitness and wellness, she delivers transformative results to her clients.
MORE ABOUT MERCEDES
LET'S TALK!
Do you have more questions? Or are you on the fence if this service is right for you? No problem let's talk about it. Book your free consultation and get all your lingering questions answered.