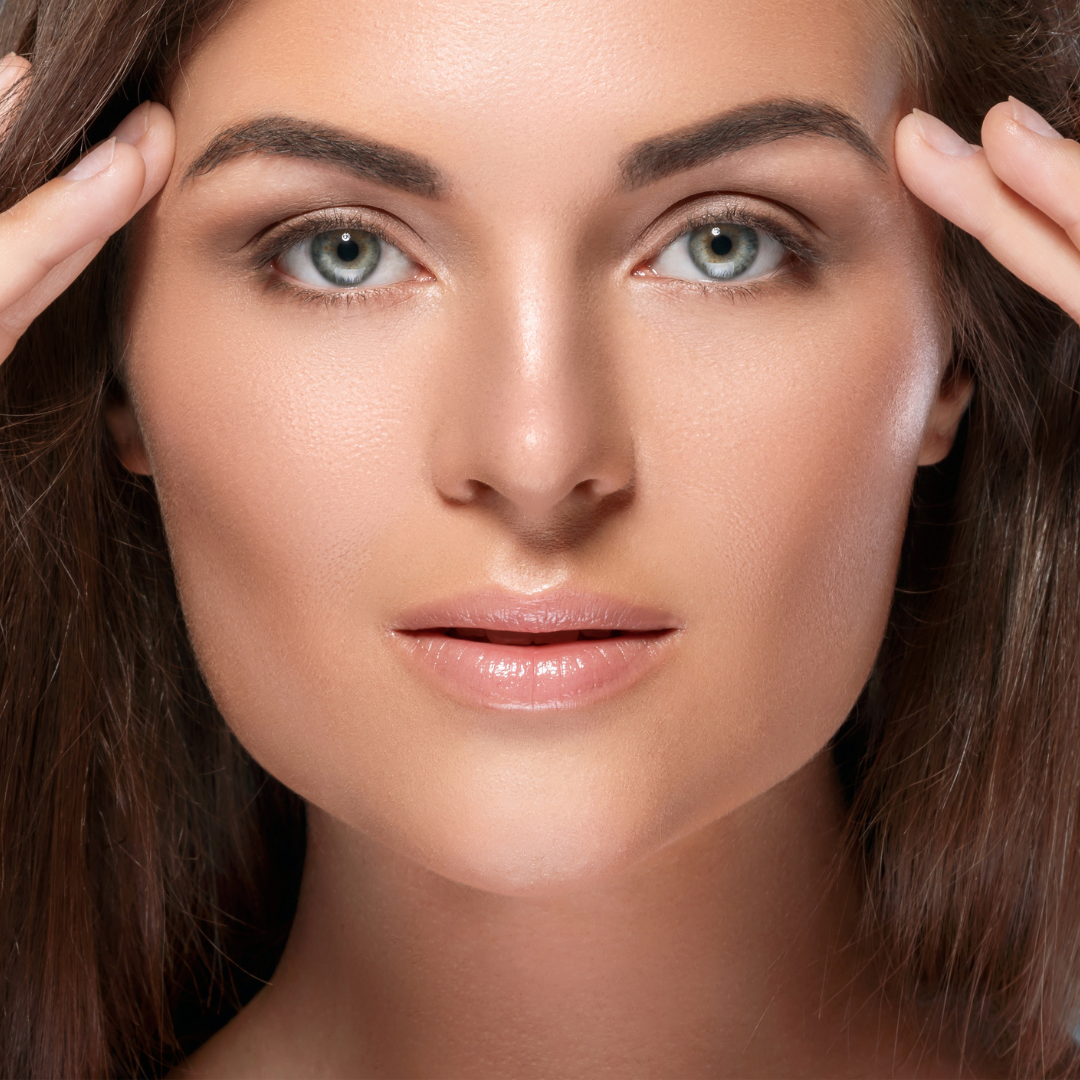 WHY MICROBLADING?
Is a form of permanent makeup (cosmetic tattoo) used to create the appearance of eyebrow hair. Pigment is implanted under the surface of the skin with a manual handheld tool instead of a machine. Due to the manual, hand-drawn techniques of Microblading, we're able to create very realistic hair-like strokes to fill in your eyebrows and give the illusion of natural, fuller brows.
BOOK NOW
BROW FAQS
How long does it take to heal? What is the recovery time?

Brows will take about 4- 6 weeks until they reach their final look. But it only takes 2 weeks for scabbing process to complete. After 2 weeks you can return to normal routine and activities.
How often do I need to touch up?

We recommend yearly touch ups to keep the color fresh. It varies from client to client, but it can be 9 months to 2 years, depending on the client's skin type and life style.
Who is suited for this procedure?

Clients with normal skin are perfect candidates for microblading, not too oily or sensitive.
Who is not a candidate for microblading?

You are under the age of 18
You are on daily blood thinners or have a blood disorder
You are pregnant or nursing
You have been on accutane in the the past year
You have a history of keloid scarring
You are currently going through chemotherapy
You are diabetic with uncontrolled blood-sugar levels

Please consult with your doctor before receiving permanent makeup if you are diabetic to see if pmu is a good option for you. Diabetics are more prone to infection.

Permanent Makeup cannot be performed while a client has a rosacea flare up.   

Heavy tanning bed users with tough, leathery skin may not absorb ink as well. 
PREPARING FOR YOUR APPOINTMENT
We love nothing more than to give you the most amazing results possible. To be able to do that we need to work together and make sure you are ready for your appointment. Just like an artist needs a blank canvas to begin an art piece, our ARTISTS ask you to follow the restrictions below to ensure your skin is in the best possible condition, so they can create a masterpiece for you in the most optimal conditions so read carefully: 
2 WEEKS BEFORE

no botox or fillers
no retinol, chemical peels, microdermabrasion, or facials

1 WEEK BEFORE

no tanning (or sunburn!)
no waxing, treading, or brow tinting (the more natural hair the better.)

48 HOURS BEFORE

no blood thinners (ibuprofen, advil, asprin,etc.), fish oil, prenatal or multivitamins, or hair/skin/nail supplements

24 HOURS BEFORE

no caffeine or alcohol
no exercising
THE HEALING PROCESS
After care is crucial, it is very important to follow these instructions for the full 10 day healing period to ensure proper healing and color retention. Results will vary for all individuals and we can not guarantee your results.
DONT'S
DAYS 1-14

NO makeup, lotions, cleansers, or other facial products near the eyebrows (14 Days)

DAYS 1-10

NO long-term exposure to water during healing (no swimming, saunas, hot showers, or getting the brows wet in the shower for 10 days)
NO direct UV/sun exposure or tanning beds (10 days)
DO NOT use laser light therapy on your brow tattoo. This can darken, lighten, and distort the pigment.

DAYS 1-7

NO exercising or sweating for 7 days

SUGGESTED

Avoid sleeping on brows during healing
PLEASE NOTE:
Healing varies for everyone. Different skin types effects the retention of color. Most clients will need 2 sessions. in rare cases, some may need 3 sessions at an additional charge.
Failure to follow after care instructions may result in pigment loss, infection, or discoloration.
MAINTAINING YOUR BROWS
A new set of Microbladed eyebrows takes two appointments to complete and for that reason your 6-8 weeks touchup appointment is complementary. After the complementary appointment we recommend a yearly touchup to maintain the crispness and freshness of your brows. However, we do offer different touchup schedules because everyone experience the fading process differently and may need to get a touchup sooner than one year.
WHAT TO EXPECT
DAYS 1-10

Do not expect your brow tattoos to heal perfectly after the first session. This is a 2 step process. It takes time.  Be patient during your 10 day healing process your brows will change and appear different from day to day. 

DAYS 1-14

Immediately after your procedure brows will appear darker and more defined and this will last up to 2 weeks . Your brow tattoo can appear more solid, hair strokes may seem to disappear and that's totally normal.

DAYS 4-5

Around days 4-5 you will experience flaking and your brows may look dry. Do not pick your brows, let any dryness fall off naturally. If flakes gets picked off prematurely missing hair stokes will result and cause patchy brows which can lead to scarring

DAYS 1-30

Your brow tattoo will take up to 4 weeks to fully heal. When the flaking comes off the hair strokes may seem faint this is because a fresh layer of skin has healed over the brow tattoo. Give your brows a few weeks and the hair strokes will become clearer.  Color will continue to change on a daily basis until all healing is complete at the 4 week mark

DAYS 10-60

You may experience itchiness in the brows after the 10 days for up to 2 months due to the healing process of the dermal layer. 

PLEASE NOTE:

Not everyones hairstroke brows can heal clean and crisp. Hairstrokes for oilier skin types tend to heal more solid and powdery while drier skin types tend to heal more crisp and defined. Also for those who bleed more may tend to need more touchups as the blood pushes the pigment out while we tattoo.  
6 WEEK TOUCH-UP
Allow your brows a minimum of 4-6 weeks to heal.  When you come for your initial session, we will book your 6 week touchup. It takes a full 4-6 weeks for the color to settle. 
This can be a 2 (and sometimes even 3) step process.
The first session is used to build shape and gain symmetry.
The second session is used to perfect the brows and add density.
This is a process and some clients may need multiple sessions to achieve their desired result.  

Do not expect perfect results after the first session.
Darker skin and oily skin women, permanent makeup will not look as bold or sharp compared to lighter, dryer skin type clients.
Some client's skin may have a harder time retaining pigment and may require additional sessions. 
LONG TERM CARE
There is no guarantee of results as everyone's result will vary due to skin type, lifestyle and the initial 10 day care and long termcare of your brow tattoo.
Use at least spf 50 to protect your brows, sun exposure will cause fading and can alter the color of your tattoo.
Do not use chemical exfoliants on the brows, this will case the brows to fade faster.
Do not do laser your brow area (ipl etc), some lasers may change the color of the ink.

As the tattoo fades the strokes will get fainter and less defined. 
Maintenance is required to maintain desired results. Touchups are done on average every 12 months to maintain you brow tattoo. 
Brows typically last 1-3 years however to keep the color fresh, annual touchups are suggested.